ABOUT US
WHERE ENVIRONMENTALISM AND TOURISM MERGE
Río Secreto is the new ecological inspiration of our region. It has recently been designated as one of Mexico's most distinct and alluring nature reserves, and this unique destination is quickly becoming the pride of all Mexicans.
Visitors often feel transformed by their journey deep inside Río Secreto. It's a rare and exotic opportunity to admire the unequaled beauty of our beloved Mexico and Mother Earth.
We are a 100% Mexican-owned organization dedicated to conserving our most cherished natural assets. Our region's biodiversity, natural resources, and people depend on our commitment to nourish and protect the land that sustains us.
Río Secreto's sustainability is based on Mexican environmental regulations and the use of good environmental practices that safeguard the conservation of the region's water, flora and fauna.  As a nature reserve, we value and promote eco-tourism in Mexico. Ultimately, Río Secreto represents a successful example of sustainable ecological tourism, sending the nation and the world a message of hope, faith and love.
RÍO SECRETO ENGENDERS PASSION, RESPECT AND COMMITMENT.
All of us involved in Río Secreto passionately support and promote sustainability and social responsibility.  Although our company is still very young, we are working to create a culture of environmental awareness and socio-economic responsibility that goes beyond the borders of Río Secreto. Our goal is to share our message and inspire our collaborators, visitors and society at large.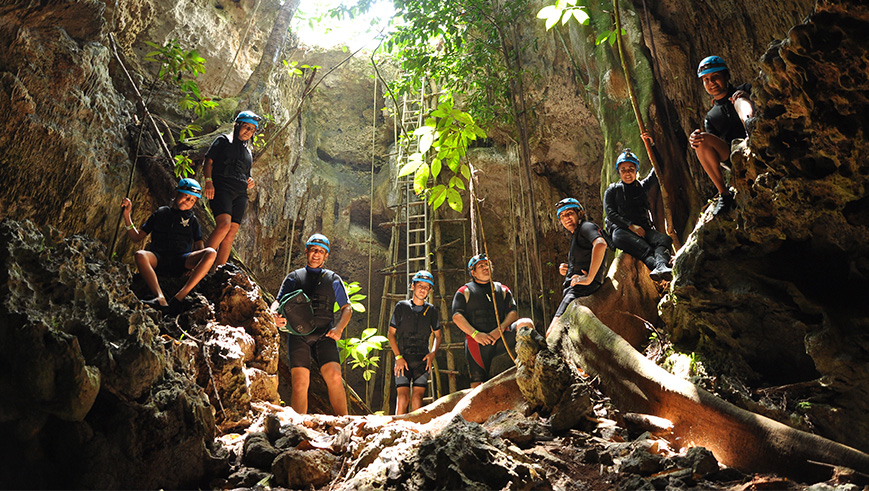 OUR PHILOSOPHY
MISSION
Transform our visitors through a unique trip into the Earth´s underground.
VISION
Be recognized as a Unique Nature Reserve and as the best possible company.

COME AND COLLABORATE WITH US!
Are you interested in a work adventure near Playa del Carmen? Do you have an appetite for learning?
Send your information to: info@riosecreto.com