Environmental Preservation
THANK YOU FOR HELPING TO PRESERVE!

Of each dollar that you contribute to our Nature Reserve, a significant percentage is used to help preserve the local flora and fauna, for the development of studies of water quality as well as various environmental education programs through our foundation Centinelas del Agua A.C (Water Sentinels), among other important efforts.
---
Responsible Tourism
WHAT IT MEANS TO TRAVEL RESPONSIBLY
When vacation time approaches, we look forward to having a change of scenery, living new experiences, and discovering different cultures and unknown places. In other words, we want something out of the ordinary.
A truly special vacation means being a responsible tourist.  Foreign cultures and places can make this a challenge when we're traveling abroad.  When we travel, we buy products and services that are not a usual part of our daily consumption: transportation, hotels, restaurants, tours, sports, souvenirs, etc.  If we wish to be responsible tourists, we must try to limit our impact on the environment and countries we are visiting.
Tourism has registered explosive growth during the last few decades and for many countries, such as Mexico, it has become an extremely important source of revenue.  While regions are grateful for the financial stability, tourism can put a strain on communities and the environment.  To minimize the social and environmental impacts of tourism, new methods and initiatives have taken root. These methods strive for a balance between economic benefit, social development, cultural preservation, respectful contact, and caring for the environment.  Many refer to these initiatives as responsible, sustainable, ecological or green tourism.
In addition to the positive tourism packages that encourage responsible practices, we can also contribute to eco-tourism through our own personal conduct.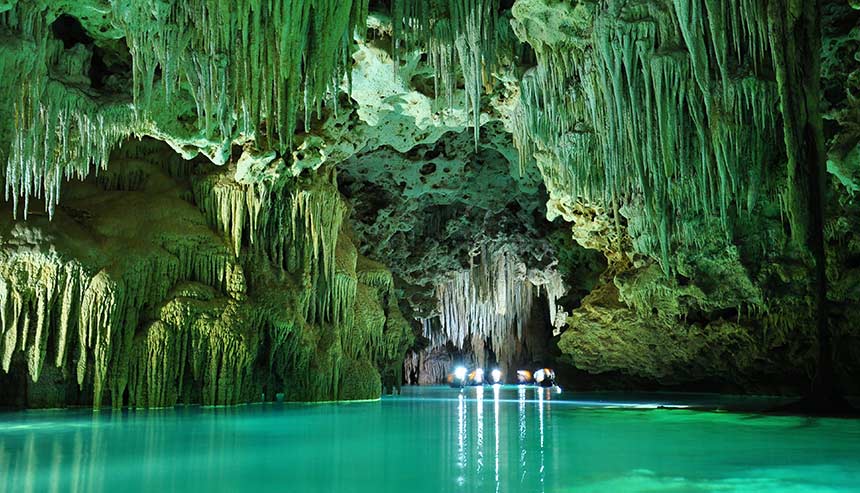 ---
Responsible Actions
Choose your destination wisely. 
Find out about the current state of the destination you want to visit.  If you decide to travel to a country that has economic problems, consider getting to know the people and, through your tourism, contributing to the development of their socio-economic situation.
Choose accommodations that fulfill their social responsibilities and give back to the region.
Stay in places that have been recognized for their socially responsible qualities.  Find out from tourism offices about environmental and social certifications that the country or region awards eco-friendly businesses. Consciously choose between international hotel chains and individually owned accommodations.   Staying at individually owned places lets you get to know the locals and strengthen the destination's infrastructure and economy.
Respect the local environment.
Separate and recycle your trash at your vacation destination just as you would at home.  Even in foreign countries you will easily recognize recycling bins by the drawings stuck to the sides.  Be sure not to waste water and energy.  Act just as you would at home, no matter how much you paid for your lodging.  In many hotels, instead of changing sheets and towels every day, they are changed only when the hotel guest leaves them on the floor, thus saving water, detergent and energy.  You should value this measure and cooperate with it.  Make sure you pick up your trash, especially in natural areas such as mountains, forests or beaches.  Carry your trash back with you to urban areas and put it in the recycling bins.  Do not toss cigarette butts, save them in the cigarette box or bag until you find a trash bin.  Be careful with fire risks; by tossing out a cigarette butt or glass bottle, or having a cookout or bonfire, you can cause serious forest fires.  Refrain from playing golf in areas where there is a shortage of water, even if the golf grounds are irrigated with water that is unsuitable for drinking; this water is needed for the ecosystem.  Avoid skiing in areas where there is a shortage of snow so that you do not excessively harm the environment. Do not use areas that are equipped with artificial snow or with snow that comes from other places, since these practices imply huge, irresponsible energy consumption.  If you do not own a camera, borrow one from friends or family members.  Do not opt for using disposable cameras, which only generate residual contaminants.  Adapt your needs to the reality of the tourist site.  In an idyllic, secluded place such as Tulum, do not expect an icy-cold Coca Cola and a camping tent with air conditioning.
Respect the local culture.
Show interest in your destination's culture and be respectful of the native population.  If you want to take a picture of a local, ask permission and respect their decision.  In impoverished countries, do not expect the same standards as you have at home. People may not have the same standards or customs as you.  Sample the traditional gastronomy of your destination instead of well-known, globalized food choices. You will contribute to preserving cultural authenticity.  And never engage in sexual tourism of any kind.  It cannot be justified by citing cultural differences or calling it by any other name. Sex with minors for money, food or gifts is child sexual exploitation and it is illegal.
Choose ecologically sustainable souvenirs.
You should not purchase or leave with any type of protected plants or animals whose exportation is a crime.  You should also refrain from buying taxidermied animals or products that are made with protected plants or animals, such as jewelry.  In impoverished countries, never buy souvenirs whose production could have taken place in situations with poor working conditions or in which children were exploited.  You can avoid this by buying souvenirs in women's or artist's co-ops. An extra benefit is that you will be helping make the local business community stronger.
By adopting these guidelines, you will support tourism practices that respect the environment. You will interact with the people of a country and truly have an intercultural experience. You'll help a unique culture survive in its native country. And you will contribute to a country's economic development in a way that is sustainable.